What Is An IT Service Desk?
IT service desk software for the best customer service support. IT technicians can perform IT help desk tasks easily in Service Desk Plus, all-in-one help desk software.
Someone with a technical concern will raise their issue to their immediate supervisor first. The supervisor then creates a "ticket" for the issue and sends it to the IT department. The IT service desk receives the ticket and processes it. That's a typical scenario whenever an employee experiences a tech-related issue.
An IT service desks handles all IT service management (ITSM) related work. It is a ticket management system that serves as a single point of contact between users and IT. These tickets have two major categories: service requests and incident requests.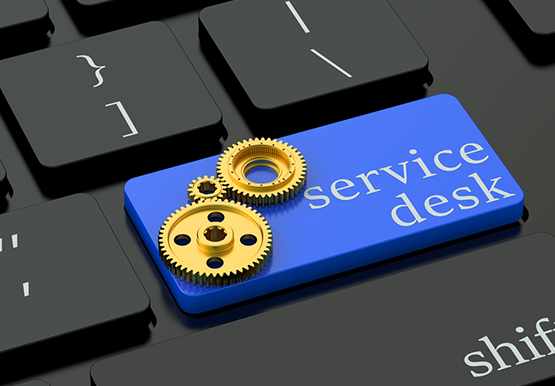 There are four types of an IT service desk:
1. Local Service Desk
A local service desk attends to the needs of a small or medium-sized business. The location is within the premises, and it is not able to handle large numbers of service requests and calls.
2. Centralized Service Desk
Centralized service desks can handle various tasks with only a few people in it. Combining several local service desks into one is typical.
3. Virtual Service Desk
A virtual service desk is the most popular type. A single and central service desk manages all the tickets from various places.
4. "Follow the Sun" Service Desk
This is a combination of several service desks from different locations. It offers 24/7/365 service.
You will learn the benefits of an IT service desk in the next section and understand why ITarian is among the best IT service providers today.
The Benefits of IT Service Desk
IT service desk implements effective workflows for internal and customer support departments. This ticket management system allows admins and staff members to conduct various activities. This includes ticket responses, report generation, and creation of knowledge base articles.
Here are a few of the IT service desk benefits:
| Benefits | Description |
| --- | --- |
| Accessible Anytime and From Anywhere | Choose an IT service desks software that supports cloud computing technology. ITarian assists in collecting tickets from different sources, including web portals, emails, and endpoint devices, among others. |
| Efficient Communication | Your IT service desks software should ensure that your clients can get the data they need. This also comes with customized greetings, automated emails and updates, and scripted responses. |
| Effective Workflows | Your IT service desks software should be effective in managing tickets. ITarian automates routing of tickets and offers SLA tracking. It handles and manages escalations as well. |
| Reporting and Visibility | One of the benefits to always look for in any product or service is ease of use. ITarian offers an easy-to-use graphical user interface (GUI) with tracking and reporting capabilities. |
| Shared Knowledge | Documenting solutions or recommendations in a single place is important. This minimizes the chances of recurring incidents. Your IT service desk should let you document issues and give possible solutions. ITarian does this task very well. |
| Cost Reduction | ITarian helps your organization in saving money, time, and effort. This is because ITarian is a cloud service provider. It handles and manages your network and other information technology services for you. This includes both hardware and software components. |
ITarian's IT service desk is a cloud-based ticket management system. It is also part of IT service management (ITSM). Other features or IT services you can get forinclude:
Remote Monitoring and Management (RMM).
Patch Management.
Endpoint Security.
Network Assessment.
Mobile Device Management.
Software Deployment.
IT Service Desk vs. Help Desk
People don't always understand the difference between an IT service desk and a help desk. These are two separate concepts but they have certain similarities. Here is a comparison of the two:
| Service Desk | Help Desk |
| --- | --- |
| It provides a self-service catalog. | It provides help and solutions. |
| It is strategic. | It is tactical. |
| It helps in information and service requests. | It provides users with a central location of information that answers their concerns. |
| It aids in break-fix situations. | It focuses on a break-fix method. |
| It has a service-based IT service delivery. | It is an add-on to existing IT events. |
| It focuses on corporate strategy. | It provides incident management. |
| It is the single point of contact between IT management and the users. | It manages the database in real time. |
| It incorporates with other IT service management processes. | It adheres to Service Level Agreements (SLAs). |
| It makes your organization compliant with Service Level Management agreements. | It uses a tracking solution for all incoming incidents. |
Conclusion
You learned the definition of the IT service desk, its categories, and its types. You also learned its amazing benefits, as well as the difference between an IT service desk and a help desk. You now know that ITarian offers amazing features without extra cost. It is a cost-effective solution to your business' needs. Sign up now and Get it!