ITSM incident management, or incident management, is an area of ITSM. ITSM stands for Information Technology Service Management. An incident is a unfortunate event that disrupts the standard procedure of an IT service. This affects the productivity of employees.
An incident can be hardware- or software-based. Common examples of hardware incidents are Wi-Fi connectivity and printer issues. Examples of software incidents are application crashes and program loading time. Security incidents are a combination of both hardware and software incidents.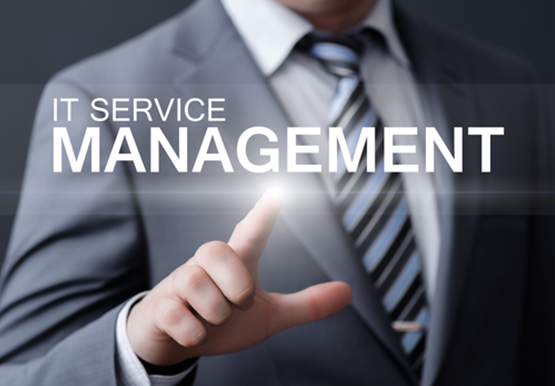 The people from IT will return a service back to normal after a disruption. This is possible through ITSM incident management. An incident is different from a problem. A problem is a series of incidents, and its root cause is unknown. An incident occurs when something stops working because of a service disruption.
Handling incidents should be reactive: You only react when there's a disruption. Handling problems should be proactive. The goal of ITSM incident management is to restore services as soon as possible. The goal of problem management is to find a permanent solution or fix.
You will learn about ITSM incident management workflow in the next section, as well as how ITarian can meet your ITSM incident management needs.
Incident Management Workflow
All IT-related problems and issues undergo a certain workflow or process. There's a standard procedure in ITSM incident management that all should follow. Everyone should also know the various incident management roles and responsibilities.
Here are the incident management process steps or workflow:
Process
Description

Reporting the incident is the first thing to do in ITSM incident management. End users can do this by themselves, but agents can also do it for them. The IT team fills in a form template about the incident to speed up the recovery process.

They also need to set up relevant channels so end users can report issues faster. Promoting the service desk is necessary. Logging of incidents will be faster because there are channels set up already. ITarian offers customizable reports, dashboard, and analytics.

Placing the incident into its proper category happens here. Forwarding the incident to the right agent or group is important.

Automating the rules for ticket classification, prioritization, and assignment are possible. Classifying incidents helps in creating reports quicker

ITarian allows the automation of many processes. Ticket creation is also easier, and agents can find new tickets to work on faster.

Prioritizing an incident.

Knowing the priority of tickets is important in ITSM incident management. This impacts the service level agreement, or SLA, policy. Setting up an achievable SLA to meet client needs is advisable.

Notifications are a good way of getting alerts. Your ITSM incident management software should be able to support this feature.

ITarian goes beyond this and can also manage your SLAs. ITarian helps you automate the management of client contracts. It can also avoid a breach of contract

Investigating and diagnosing the incident.

Doing an initial analysis and providing resolution is advisable whenever an incident occurs. Escalating incidents to higher tiers for a thorough investigation is crucial.

A knowledge base can help in the diagnosis of incidents. This reduces time in solving repeatable incidents.

ITarian supports both problem and ITSM incident management. ITarian even provides asset management capabilities.

Resolving and closing the incident.

The primary goal of an IT department is to close and resolve tickets as soon as possible. This is possible through ITSM incident management. IT can automate the process of closing tickets.

ITarian has an auto-discovery function that can close all tickets that have resolution already. ITarian also offers mobile and self-service options. Best of all, ITarian is free!
Those are the standard steps or workflow when handling incidents. ITarian is a great ITSM tool. It offers incident management and service desk features. ITarian also offers the followingfeatures:
| Feature | Description |
| --- | --- |
| RMM, or Remote Monitoring and Management | This feature allows distant people to manage and observe your network. |
| | This feature evaluates the current condition of a network. |
| | This feature is all about managing patches. A patch contains software bug fixes and upgrades. |
| | This feature helps application developers to write and maintain code. |
| MDM, or Mobile Device Management | This feature manages mobile devices. |
| | These are a collection of tools that check the performance of a network. |
Conclusion
You now know what ITSM incident management is all about, and you understand the ITSM incident management workflow. ITarian has so many features that can meet your business demands. ITarian is the right solution for your ITSM incident management needs. What are you waiting for? Sign up now and get yourdemo!