Increase Revenue With Online Movie Ticketing System
Numerous people are constantly flooding movie theatres and cinemas for some entertainment daily. The excitement of these customers can be crushed however by the long lines involved in the manual process of booking and buying tickets. This is why many businesses are opting to invest in digital ways for customers to access their services.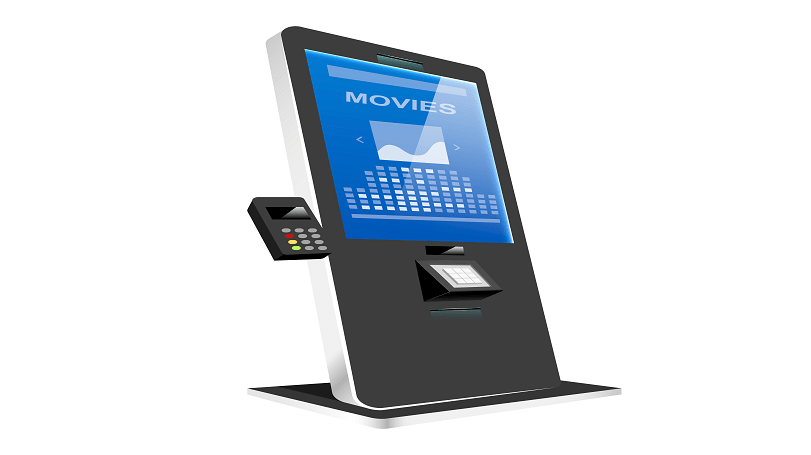 An online movie ticketing system is a digital platform that allows customers to access the services of a business, reserve seats and buy tickets. This platform provides details such as what time a movie will be played, what seats are available, movie previews and so much more.
Objectives Of An Online Movie Booking System
There are several reasons why a business would opt for an online booking system. Some of them include;
Remote - An online system allows customers to access services from the comfort of their homes. As long as a user has access to a phone or computer, they can get easy access to the services available.
Minimize Traffic - Making services easily accessible to the customers means that fewer will be coming to purchase from the ticket window. This might also cut costs for the business because they will not need so many at the ticket windows. Employees will be able to direct their energies elsewhere.
Constant Service - Online platforms don't need a break or the night off. They can run constantly, giving every customer the benefit of accessing information at any time of the day.
Increased Revenue - When a business has an online service platform, there is no limit to the number of people it can reach. It is not limited by the time either because it operates 24/7. This means that promotions and ads can run throughout and this could potentially boost sales.
Creating An Online Movie Ticketing System
An online ticketing system involves interaction between the representatives of a business and the customer. Both parties have access to the system but they can use it in different ways i.e. they each have different roles to play.
The business representatives access the system as administrators (admins) while the customers access the system as registered users or visitors (for those who are not registered).
Admins
They control the platform. They make sure everything is updated and running smoothly.
Details such as which theatre is showing which movie is updated by them. They can also delete or add movies to each theatre. They also have access to the number of users who are registered on. the portal.
Users
They give their details to be registered on the platform. This gives them unique IDs and passwords which allows them to access the system.
A user can check the portal to see which movies are being featured. They can also watch trailers.
They can book seats. Most theatres offer three classes of seats which vary in position and price.
Other details concerning the movies are also available to them such as reviews and ratings.
Programming Software For Online Movie Booking Systems
There are a lot of available programming languages and each has its unique aspects. Choosing the core technology for the system will depend on the programmers' preferences. Some of the software available include;
Javascript
HTML
PHP
BOOTSTRAP
CSS
AJAX
JQUERY
Other than the core technology used there will be additional software that will need to make many other features available.
Advantages Of An Online Movie Booking System
Customer Satisfaction - The main priority of any business is to provide customers with the very best services and to meet all their needs. An online booking platform helps a movie theatre achieve this.
Reduce Costs - A major benefit of the digital era is the way it can drastically cut costs. The business will have a system that is mostly automated which means that fewer people are needed to operate and run it. This means that the company can save on the cost of hiring multiple employees
User Friendly - Most software that developers use is not complicated to use. They make the user experience enjoyable and even the admins have an easy time updating the system.
Analytics - A business can easily gauge how well it is doing by going through the analytics. Data collected digitally is fairly easy to analyze. Customers can also give their feedback concerning the services which the business can take into consideration.
Wrapping Up
An online booking system for a movie theatre or cinema is a wise investment for business owners. It can cut costs, offer constant top-notch services and increase revenue.
Online Movie Ticket Booking System Source Code In Java