Through a Bring Your Own Device (BYOD) work culture, employees can now use their own mobile devices at the office. Unfortunately, this work setup has a tendency to be a headache for the IT department. Imagine configuring each mobile device so it has access to your network. These devices should also be safe from threats. All these tasks are possible to do using a mobile device manager.
What is Mobile Device Management (MDM)?
Mobile device management (MDM) allows IT admins to enforce policies on endpoint devices. Mobile device management software also controls and secures these endpoints, including smartphones, tablets, and laptops. Your mobile device manager will take care of everything.
Your IT department handles and manages these endpoint devices, and using a mobile device manager makes the job easier and faster for them.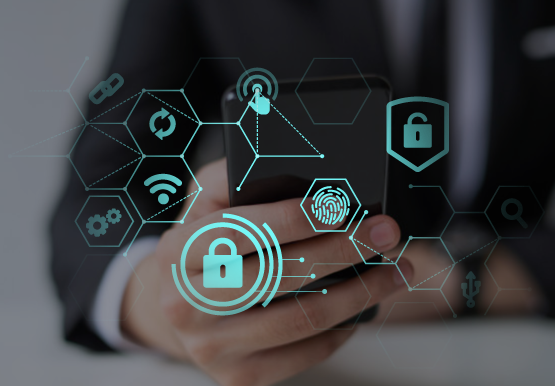 How Does a Mobile Device Manager Work?
A mobile device manager relies on an MDM agent installed on the endpoint device. It also relies on an MDM server inside a data center. The deployment is either on-premise or in the cloud.
Your IT admins will configure policies using the MDM server's management console. This server pushes the policies over-the-air (OTA) to the MDM agent on the endpoint device.
The agent applies these policies to the device via an application programming interface. Your IT administrators can also deploy apps to endpoints using the MDM server.
1. The Key Benefits and Capabilities of a Mobile Device Manager
Device inventory and tracking

A mobile device manager can keep track of the endpoint devices in your network. It collects and records the information from each device.

Application distribution

A mobile device manager can deploy applications to endpoint devices. Think of this functionality the same as the Google Play Store. Apps are deployable through a central location.

Remote wipe, lock, and ring

When you lose your our smartphone, it is natural to worry about the data it contains. A mobile device manager can wipe the content of mobile devices from any location and reset the device to its factory settings to protect your data.

A mobile device manager can also let you call your lost phone so you can locate it through sound. You can add a message as well, to let someone know how to return the phone to you.

A mobile device manager enables you to lock your lost or stolen device from anywhere. This prevents unauthorized persons from snooping on your phone's data.

Application whitelisting and blacklisting

A mobile device manager offers whitelisting and blacklisting of apps. A whitelist contains the applications that your IT department has deemed safe. A blacklist, on the other hand, contains the apps that your IT department has deemed to be unsafe.

Data encryption

A mobile device manager provides data encryption features. This ensures that data is safe from prying eyes.
ITarian Mobile Device Manager
ITarian provides multiple amazing products and services. You can also get more features without extra cost. It is a cost-effective solution for your mobile device management needs. Here are the main benefits you get from using ITarian's MDM manager:
Simple interface for device enrollment.

Both Android and iOS users can enroll their mobile devices as soon as they power them on. A self-service portal also allows users to remove devices without external help.

Automatic configuration of devices.

ITarian's mobile device manager can automate various tasks, including corporate connectivity settings, email profiles, and device-specific restrictions. This also decreases the volume of help-desk calls.

Secure connectivity and mobile access control.

ITarian's mobile device manager offers a safe connection across the network. Mobile devices need to pass verification before gaining network access. Restrictions still apply to reduce the chances of a security breach from occurring.

Required device settings.

ITarian's MDM enforces data loss prevention. This ensures compliance with regulations and standards.

Mobile-aware enterprise.

ITarian's mobile device manager can fuse with other IT systems, like the ones below:

Corporate directories (Active Directory/LDAP).
IT service management (ITSM) software.
Network access control (NAC) systems.
This creates a mobile-aware IT foundation that speeds up business processes.
Conclusion
You now know what a mobile device manager is and how it works. You also learned the various benefits and features you get from using it. ITarian is a great product that provides many features without extra cost. It's one of the best cost-effective solutions for your mobile device management needs. Sign up now and start using it for free!