Both staff and managers can instead benefit from the smooth running of simple company ITSM agents offer. Technicians, for example, have more time to focus on advanced IT issues such as doing incident checks, and demanding user requests.
Prioritize the need for a streamline system of operations in your organization, and make better use of the ITSM agent workspace.
Natural Language
Between the user and virtual ITSM agents, there exist topics that bring out a natural flow of conversations. This language is often based on keywords that users commonly search for. Through these predefined terms, virtual ITSM agent are able to come up with popular conversation topics like:
ITSM Fulfiller
It involves solving pertinent issues surrounding functions of higher command. The main ITSM objective, being to create problems, resolves incidents, and update data in the system.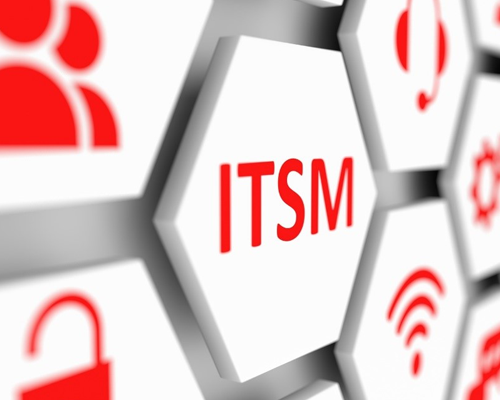 ITSM IT problems
Natural conversations that revolve around IT problems include VPN connectivity, email setup, or password problems. The primary ITSM role is to help the end user maneuver any tricky pitfalls related to IT.
Set up topics
ITSM agents initiate conversations with users on different topics, and are able to use this information to help them on multiple fronts. Greetings, feedback, live agent support, and surveys are the conversation starters.
Self-service ITSM
Common problems involving passwords resetting, verification of assigned equipment, and search base knowledge take up most of the talk. The end game is to help the user solve these small issues themselves.
Small Talk
As part of a much wider conversation, small talk can happen at any time during the ITSM agent-user engagement. Casual questions like the time of day or weather make users feel more comfortable and as a result, be open, and candid.
Enhanced User Roles through ITSM Agents
Through ITSM agents the user function is easier and efficient. Users can now perform various actions, without the help of an IT expert.
Identify Changes Scheduled
An ITIL role guarantees the user a chance to come across configuration items that need changes. By simply entering their specific configuration names, users can find any changes to the respective items.
Create a Request for Change
Having a client of choice enables users with ITIL access to create normal, emergency, or standard change requests. Details of these types of requests usually include:
Short description
Justification
Configuration item
Assignment group
Scheduled start and end date
Local Admin Access
Previous command prompts required before downloading software, or performing other admin related functions are made accessible to the user within your system.
Email Issues
Users experiencing problems with sending and receiving emails can request and receive prompt help. Challenges facing your email client are also addressed through ITSM virtual agents.
VPN Connectivity
If you have a problem setting up or connecting to VPN as a user, you will receive detailed instructions on how to get connectivity back.
Submit a Request
As a user, you can choose to submit a request from the available options the virtual ITSM presents. If a user requires an item, for example, the virtual agent will provide a search box for more detailed enquiry.
After successful selection, a user can:
Leverage a conversation to submit a request provided it contains the date, reference, and is a single wide text, with relative answers of yes or no.
Access a link that allows you to submit the request
Track Ticket IT Status
Active incidents and requests tickets are available to users upon request. The agent pulls up a status list, showing all the tickets arranged in order of prioritization.
Get Password Reset Links
Among the common interface problems users face, forgetting passwords is the most prevalent. You'll find users asking for reset links, enrolment links, and even system authentications, all done through a virtual agent.
Service Disruptions
When there's a planned outage, or system shutdown, users get the access to this valuable information days before schedule. The ITSM agent also provides a link to more detailed information regarding such setbacks.
Search Knowledge Base
By simply entering a search phrase on how to solve a particular problem, it prompts the virtual agent to display a list of articles with the answers you seek.
Conclusion
Virtual ITSM agents have a natural way of sparking conversation with users for better service delivery. By setting up topics of conversation, and categorizing them accordingly, you are able to prioritize the most urgent needs.
Enhanced user roles like search knowledge base, password resetting and identifying changes are all possible because of virtual agents.