Computer inventory management tools are targeted toward individual home users who want to see the hardware and software specifications of their Windows, macOS, or Linux desktop. It's also useful for IT administrators who are tasked to oversee an entire network of machines and connected devices. This helps them plan a schedule when to purchase and upgrade their assets as well as diagnose network issues.
Continue reading as we take a deep dive into the role of computer inventory management software in organizations and find out the best inventory tools available in the market today.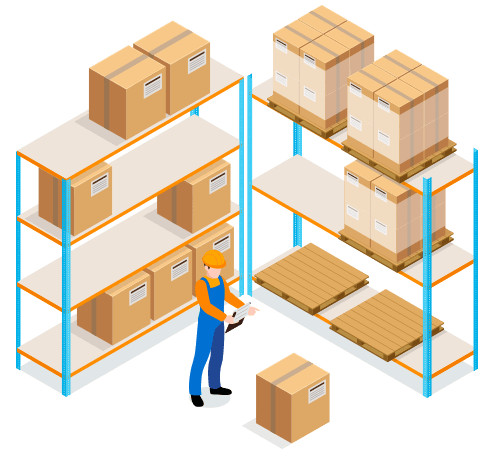 What is the Purpose of Computer Inventory Software in Organizations?
Knowing the details of your IT assets – for instance, their configuration and location – is vital for organizations. Just think about the money spent by businesses when they buy unnecessary hardware and software. These resources could have otherwise spent in undertakings that are more profitable!
By using an inventory system, you will have reports detailing your IT assets. The gathered data lets you see what processors computers on your network have, which operating systems employees use, and what your IT assets' current health status are. This allows you to plan carefully the budget you will give to your IT department.
In addition to this, it supports the tracking of software licenses. This gives you information regarding the number of software licenses that have been activated and which ones are about to be obsolete. Computer inventory management is instrumental in preparing for software license audit and ensuring compliance.
List of Computer Inventory Software Solutions
Choosing an inventory solution can be a daunting task. With a wide range of options in the market, it is difficult to pick one. To make things even more complex, there are pieces of software that focus on a specific usage. But don't fret, for we're here to help. We have come up with a list of options of computer inventory tools that gives you the best value for money.
ITarian
The first on our list is ITarian asset management tool. It offers an intuitive interface, which gives you a clear visibility of your whole IT environment.
ITarian is designed to provide a comprehensive view of connected devices within a network and automatically patch system vulnerabilities. This tool makes it easy to track, monitor, and record system updates to show compliance with common industry standards and guidelines. It watches over the status of your network, determine outages, and send you timely alerts when issues arise on the system. Computers outside your network can be added with ease using the audit agent and automated scanning can be configured with just a few clicks. It has a reasonable price tag, with no hidden fees or limitations to think about. It is suitable for small to mid-sized organizations.
Network Inventory Advisor
Network Inventory Advisor is a computer inventory software that is packed with various functionalities. For starters, it is capable of creating hardware and software reports for Windows, macOS, and Linux-based devices as well as other standalone equipment. It is agent-less and support license aggregation, collection, and supervision for major software products including Microsoft, Adobe, etc.
Network Inventory Advisor can manage several networks, which is ideal for IT service providers. This enables them to use a single tool to handle multiple networks and switch between them seamlessly without switching programs. It's also possible to move, group, regroup, ungroup, reassign, and edit nodes at once and filter the network inventory easily.
Spiceworks IT Asset Management
Spiceworks IT Asset Management is an enterprise-grade computer inventory solution. It allows you to locate, gather detailed information, and categorize workstations, servers, and other IT equipment.
It monitors software licenses so you can eliminate unwanted programs on your network and ensure that you comply with regulations.
If you have unorganized cloud services, Spiceworks can help you be on top of it. It can detect and log all the services your users are accessing, from data backup to cloud servers. Lastly, it can generate custom reports to see how much time you've spent working on help tickets or provide an auditor with a comprehensive list of all your IT assets. It is suitable for smaller businesses that are overwhelmed by doing manual inventory.