What are ITSM Services?
ITSM stands for Information Technology Service Management. It simplifies the delivery, implementation, and management of IT services. An ITSM tool is a software suite that provides, handles, and manages ITSM services. It is a collection of various applications that perform different functions.
How do you choose the right ITSM tool?
Think about the goals of your business and its requirements. The tool should provide you with the ITSM services that meet your business's needs. It should help you achieve your goals quicker and get a higher return on investments.
Why do you need ITSM services? Here are a few reasons:
It improves service quality.

It elevates customer satisfaction.

It improves governance and reduces risks.

It boosts competitive advantage.

It makes your organization compliant with industry standards.
Now that you have learned about ITSM, it's best to also know the ways in which you can deliver it. In the next section, you'll learn the best practices for ITSM services.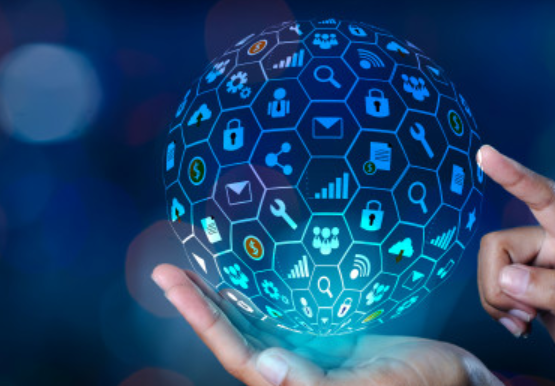 Best Practices
Choosing the right provider for delivering ITSM services is critical. ITarian has a reputation for having many software features without extra costs. As a matter of fact, most of those functionalities are free! Here are the best approaches when providing ITSM services:
Endpoint Support
People like to bring their own devices to work. This includes their laptops, smartphones, and tablets, among others. These mobile devices contain valuable data that needs protection. Connecting these devices to your business's network requires more security.
The best way to provide support for endpoint devices is to use ITarian's Endpoint Manager. It helps in managing, monitoring, and handling endpoints. It provides support for Android, iOS, and Windows devices.
Remote Monitoring and Management
RMM gives you the ability to manage and observe devices from a remote location. It helps you in troubleshooting your clients' devices from anywhere in the world. Using RMM, you can deploy operating system updates, conduct active maintenance, update virus definitions and deliver software patches. These are all possible using ITarian's RMM tool.
Network Assessment
Why does your network encounter so many problems? It is probable that you haven't done a network assessment yet. This allows admins to scan client networks for server, endpoint, and network vulnerabilities. It is the process of discovering the weak points of your entire network. These weaknesses are present in both software and hardware components.
Old equipment uses old technology and doesn't have support anymore. An attacker can search for known and unresolved bugs and vulnerabilities. They can then exploit this to their heart's content.
Outdated software is the counterpart of the above scenario. A buggy application is vulnerable to various threats. Patching it would be the solution. Updating your programs on a regular basis prevents most threats from happening.
A network assessment can determine your network's current condition or performance. It can be a means of reviewing your network architecture as well. These are all achievable using ITarian.
Analytics and Reporting
The big question now is: What do you do with all this data that you have gathered? How do you make sense of it? Converting this data into a presentable, simple, and clear form is necessary. ITarian offers analytics and reporting functionalities. It delivers data-driven insights into clients' IT environments. It also gives prescriptive analytics based on machine learning and threat intelligence and shows info on security threats and device failures.
ITarian provides you with the following customizable reports:
Client Risk Summary Report.
Change Management Report.
XP Migration Readiness Report.
Full Detail Report.
Asset Detail Report.
Excel Export Report.
Automation
We all know that your IT team is always doing technical stuff that you don't even bother asking about. Doing repetitive things over and over again is not advisable. This is where ITarian can help you with automating such tasks. Using ITarian's IT Automation Library and Scripting platform allows you to:
Access a huge shared library of scripts.
Create customized monitoring and recovery functions in Python.
Ask the team to write a script for you.
Automate software installation and patching.
Identify and resolve out-of-policy machines.
Resolve service desk tickets.
Automate the backup and disaster recovery process.
Apply policies across various devices and customer sites.
Now you know the best ways to deliver ITSM services. Sign up now and get your trial today!