Vendor Agnostic App Store
In addition to the core Comodo ONE modules -- Service Desk, Patch Management, and Endpoint Manager -- account administrators can integrate a range of Comodo's proven network monitoring and advanced endpoint security applications directly from the Comodo ONE App Store.
Registered MSPs can access our fully integrated applications through the Licensed Applications interface of the Comodo ONE IT operating platform. Other products are currently standalone until they we integrate them into upcoming versions of Comodo ONE. Selecting these applications enables you to view the product description page and subscribe for them.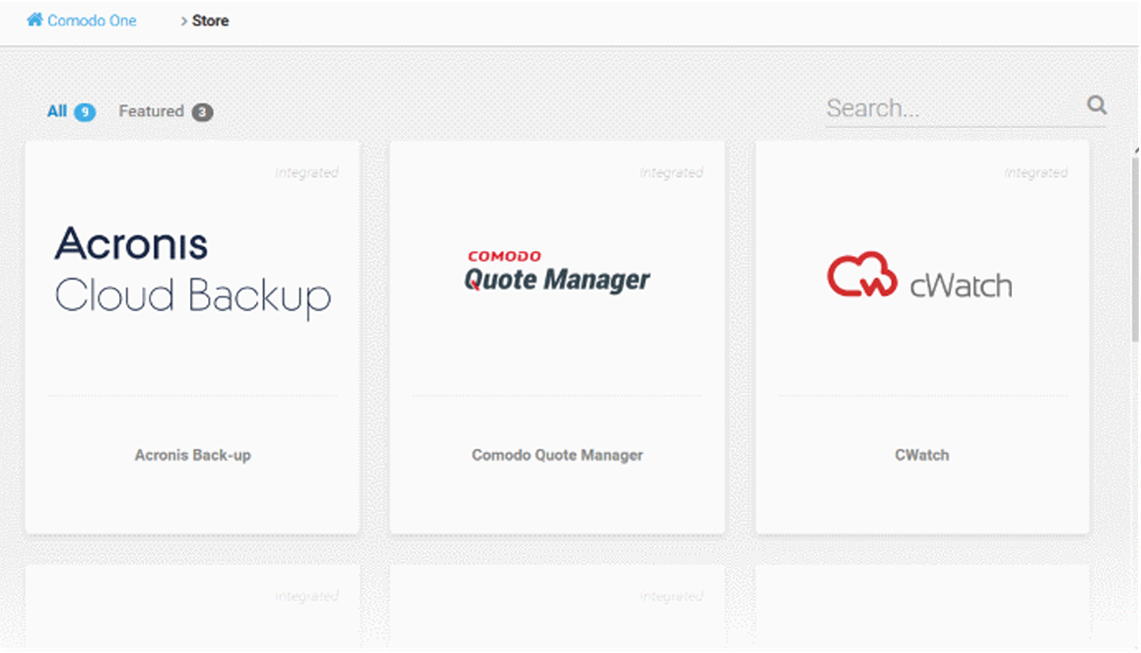 How to get Apps on App Store?
How to register and upload apps to App Store?
Commit to Service Excellence With These Tools

Business Management Platform

Remote Monitoring & Management

Remote Support