Android is the world's most used operating system for smartphones. In 2017, Google announced that there are over 2 billion monthly active devices running on Android worldwide. With that said, if you are considering to enable remote access to your corporate network, you must definitely choose a remote access tool Android devices can access. This way, you can be sure that network users with Android devices can easily access the corporate network.
Remote access is usually used in corporate networks that give employees the ability to log on to a network from a remote location. With remote access, employees can respond to business requirements and perform their professional tasks even without being physically present in their central work location. They will be able to access their actual system interfaces not just through their home desktops and laptops but even through their Android smartphones.
Here some factors you must definitely consider before choosing a remote access tool android can access: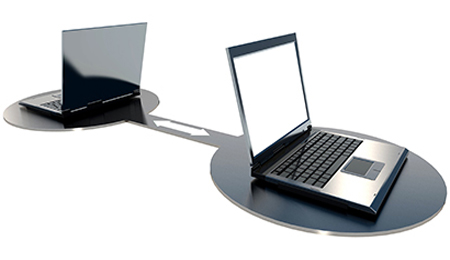 Factors to Consider in Choosing a Remote Access Tool Android Devices Can Access
Security
When looking for a remote access tool Android devices can access you must ensure yourself about the level of security it provides. When it comes to working using remote computers, you must always check if it's secured enough against cyber threats.
Take the time to check the remote access tool's track record. See if it has ever been hacked before or have any security issue in the past. A lot of important and sensible data will be accessible through a remote network so it would be just right if you can assure that the software you'll use can deliver the highest security possible.
Usability
After ensuring that a remote access tool android devices can access is capable of providing you with utmost security. You must next scrutinize the tool's usability. Always go for a remote access tool that offers a user-friendly interface. This way, all users will have an easy time adjusting to the software and the features it offers.
You must also opt not just a remote access tool android users can access but a tool that also supports other major operating systems for computers and smartphones (e.g. Windows, Mac, iOS). This makes the remote network more accessible as a wide range of devices can connect to it easily.
Features
Of course, when looking for a remote access tool Android and all other mobile devices can access, you must seriously consider the features it offers. This is to ensure that you won't end up with a tool that doesn't support and offer the features and functionalities you need. Evaluate how all the features offered by a remote access tool can be a solution for your company needs.
Some great features that a remote access tool usually have are remote monitoring and management, patch management, and network assessment tool among others. The platform must also have an app store where you can download additional network security and endpoint management applications. By having this, you can personalize the remote access tool and improve the level of security it has to protect your network and files better.
Customer Support
Beyond all the great features a reliable remote access tool Android devices can access, one special feature should always be available a service desk or customer support. When using a new software, there will be a learning stage where technicians, administrators and other network users need to familiarize themselves with all the features a tool offers. By having service desk available to attend to every concern regarding the remote access service, users can address issues easier and faster. Look for a remote access tool that you can reach 24/7 via email, phone or chat.
It would be better if the remote access tool you'll have also gives out an administrator guide, either a physical copy or an online softcopy. This can lead to technicians and administrators learn more easily all the useful things that they can do with the remote access tool android devices can access.
Cybersecurity solutions provider ITarian brings to the market ITarian—the only complete and scalable IT management platform that's absolutely free. ITarian does not just provide you with a remote access tool android devices can access, but a tool that also offers with topnotch features like Remote Monitoring and Management (RMM), Patch Management, Network Assessment Tool, and a Service Desk that is always available to help you out.
So what are you waiting for? If you're looking for a remote access tool android, iOS, Mac, Windows and other operating systems can access, check out ITarian right now! Click here to know more.
Related Resources:
Did you find this article about RMM helpful?
Share the wealth!