When most people think about vulnerability management (VM), they think of incorporating patches and fixing the problem. While that is part of the solution, it isn't the entire thing. VM is the pro-active approach taken to manage network security and usually involves patching when necessary. At ITarian, we understand the differences between the two and can help you create a strategy to patch management any systems that are necessary and reduce vulnerabilities within the system.

Five Steps
Reducing vulnerabilities is a five-step process, which can include:
Checking for problems
Identifying problems
Verifying solutions
Mitigating vulnerabilities
Patching when necessary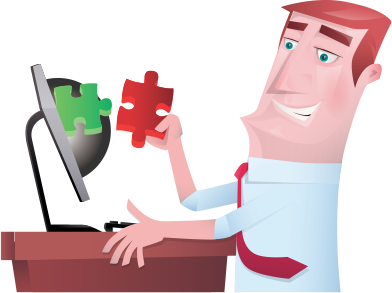 Checking
This process needs to include regular firewall logging, penetration testing and network scanning. Our products can help with all three to ensure that you know which vulnerabilities are out there and which ones could affect your system.
Identify/Verify
Once you've gone through the scanning process and know what you're up against, you need an analysis tool that can determine the results of all scans to find any anomalies. This will tell you if there could be a malware attack or virus/worm on the computer or in the network.
The verification process includes determining whether vulnerabilities were spotted through the scan and whether or not they are being exploited or could be.
Mitigation
Vulnerability management should also include finding out how to prevent problems from arising before patches are available to fix the problem. Sometimes this means taking that part of the system off-line, but if it is a critical part, you may need a workaround.
Patch Management
Once you see that patches are available with our product, you can quickly deploy and test them so that your system is safe again. Contact us today to learn more about our patch-management solutions.

"Did you find this article about Patch Management helpful" Share the wealth!