If your business uses the Internet for any reason at all, you will have a security incident at some point. Most people wonder if they'll have a problem with vulnerability, but the questions shouldn't be if they will, but when and what will happen, which can include:
Timing. It probably won't be the best time for a security breach. For example, you may be trying to launch a new product or open a new store.
Attacks. Worms and viruses can easily be attached to your system if you're not careful.
Thieves. Internet thieves are everywhere, and they're trying to steal your personal account information and sensitive information from your customers.
Hackers. Sometimes hackers just want to be a nuisance, but sometimes they want to shut you down.
How To Help
Patch management systems are the best defense against all the problems listed above. At ITarian, we offer a free tool to help keep up-to-date with patches and get them installed promptly. The strategy you adopt will be directly associated with the level of attacks you receive.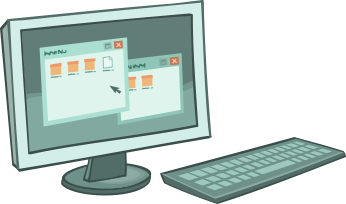 Who It Helps
Our product can help almost any business, whether small or large. Many "mom n pop" shops don't feel they need any security because they don't have many customers. However, larger corporations understand the necessity, but may not have a process that's sufficient.
Ways Patch Management Helps Systems
Patches aren't just for operating systems, but for everything. It only takes a small "hole" for attackers to get inside. In some cases, they can get in through your email attachments and downloads, so anti-virus software is necessary.
However, if the problem was patched in the first place, there wouldn't be a way they could enter. Keep your network safe by contacting us.