What is ITSM?
ITSM stands for Information Technology Service Management. It is a software tool designed to make it easier to identify and resolve issues across multiple assets, making it easier to manage different devices connected to an organization's IT infrastructure.
The ITSM software oversees all the activities involved in the lifecycle of the IT services in an organization. Basically, it takes part in the design, creation, delivery, support, and command of various IT services.
The best IT management tools also allow infrastructure and operations (I&O) managers to better support the production environment of an organization.
If you're looking for the top IT management software tool, we've put together a list of some of the top choices preferred by a lot of users. Read on.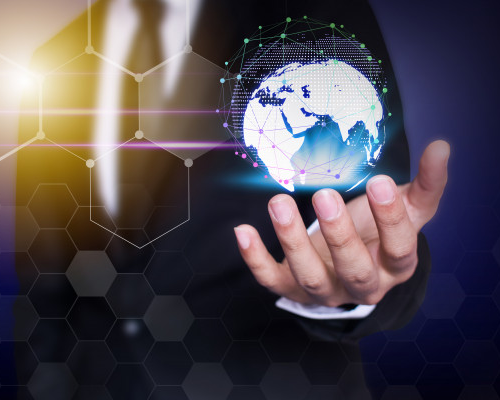 ServiceNow
ServiceNow has a comprehensive ITSM solution that works via a single cloud-based platform. It is designed to aggregate IT services into a single cloud-based platform.
One of the reasons why it's among the IT management software tools is its ability to collate those important but often difficult to work with legacy applications in just a single cloud location while automating manual processes along the way.
The brand also claims IT productivity grows via the implementation of features, such as incident management with automated routing, a modern, self-service portal for consumers to access, and asset and cost management that can monitor spending and contracts for assets.
ServiceNow IT Service Management can also be combined into real-time performance analytic dashboards, with its capacity to benchmark how users are performing among peer industry averages.
Freshservice
Freshservice is an ITSM software that deals with problem solving and prevention. It is a cloud-based ITSM, which aims to standardize processes in a "slick, modern and efficient manner."
The Freshservice ITSM software package offers a wide range of features including proactive problem management that can minimize service desk incidents by 40%, opportunities for collaboration between agents, support for root cause analysis of incidents through a visual timeline, as well as coordination for new releases with standardized start and end dates.
The availability of mobile apps for iOS and Android is also a factor making it one of the IT management tools there is.
All packages offer a 21-day free trial for users to see if Freshservice fulfills their organization's needs. Plans start at $19 per agent a month for the basic feature set. Upgrading to the most popular and comprehensive plan adds additional features, such as software license management, analytics, and customizable agent roles.
Jira Service Desk
Jira Service Desk is an ITSM help desk for support, ticketing, and communications. Designed by the firm Atlassian, Jira takes a 'modern approach' to help desk software, with an uncluttered, and simple to use interface.
Its outstanding features include integration with over 600 other platforms, such as Slack through available Service Desk apps. The Jira Service Desk can also be used through mobile platform apps.
However, Jira Service Desk has the shortest trial among your choices here, which is only limited to seven days. The good thing is, it does offer a free tier for up to three agents with no time limit. The free tier comes packed with features as well but with limitations up to 2GB for using it. The next tier to the basic plan covers all of the features of the free package, supporting up to 5,000 agents, as well as audit logs.
ITarian
ITarian is a comprehensive ITSM tool that is implemented by many companies. It is available as on-premise software, addressing four critical aspects of any IT business environment such as security, mobile device management, monitoring (via remote management), and issue resolution. With its quick and easy to install application, you are able to manage incidents and services effectively. This benefits your staff by having a smooth and seamless workflow.
Final Thoughts
The best IT management software tools can offer client-friendly features and enhance the productivity of any organization. Be sure to take all aspects into consideration while refraining from compromising quality and reliability for the most inexpensive option.