Some Jira products include:
Jira software, to facilitate tracking of issues and bugs. The software comprises Scrum boards and agile management potential.
Jira core to facilitate project management in non-IT spaces like manufacturing, HR, and content development.
Jira Service Desk to facilitate direct interactions with customers, central helpdesk, and tracking of issues.
Understanding the Function of Java Ticketing System
The Jira ticketing system comes with robust features to help teams complete and discharge various deliverables. When it comes to software development, Jira support integrates with various tools such as Bamboo and Bitbucket, as well as other functionality promoting add-ons and applications from Atlassian.
Jira allows you to use customized, or default workflows to meet the schedule and needs of your team or project. Jira comes with mobile-based programs that are capable of scaling to complement the size of your project and team. It also features customizable boards and fields.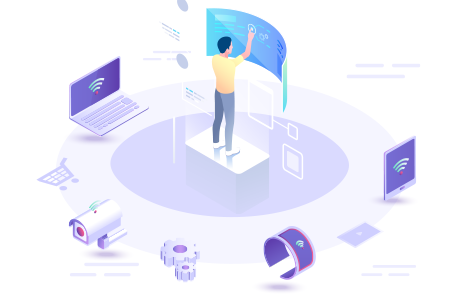 Agile applications offer sprint planning and Kanban and Scrum backlogs. They also allow for accurate prioritization and estimations for tasks that matter for many customers. With reporting capabilities, the Jira ticketing system facilitates transparency while giving teams a better understanding of any challenges. Jira features information sharing and collaboration via Confluence, the knowledge management procedure from Atlassian.
Jira Service Desk, which is based on issue and bug tracking, offers an integrated solution for tracking, ticketing, and notifications for external and internal customers. When Service Desk is used in collaboration with Jira Software, it allows teams to discover tickets, execute customer requests fast, and solve bugs. When the Jira Service Desk is combined with Jira it is known as the Jira fullform.
How the Jira Ticketing System Facilitates Better Collaboration Among Teams?
We are living in the IT era. However, companies and their customers are still struggling to transmit tickets and communicate updates and questions efficiently. Organizations can use Jira to collect issues and requests.
Organizations that use project management and bug tracking may not have a consolidated platform that allows transferring of customer requests to the developers. When development and service desk teams operate from different programs they lose time communicating challenges and amending status in-between applications.

Should the Jira service desk miss reported and in-progress issues, teams are likely to lose transparency. A purpose-developed ticketing system helps teams in the following ways.

When users record all notes, issues, and communications in a centralized tool accessible by the entire team, they save money and time. Teams do not have to navigate numerous files in search of documents or even programs.
The team can view significant challenges and crucial requests that customers submit which improves user-based development. Fixing customer problems becomes effective and fast.
The Java ticketing system allows agents to search for requests and ensure that the development teams are focusing on solutions.
Customers and service agents receive updates in real-time.
Enhanced transparency and collaboration between the service desk and development teams.
The Jira ticketing system enhances focus on the company goals instead of solving problems.
It offers metrics to facilitate documentation of resolution time, processed requests, and obstacles to aid staffing requests.
It offers opportunities for various departments like legal help desks to offer answers to popular questions via a knowledge base and through routing requests effectively.
Best Practices of the Jira Ticketing System
Just as is the case with other platform configurations, to maximize your benefits you must consider the needs of the people who use the program before implementing any advanced system. Here are some of the best practices you can adopt during the implementation process.
When it comes to creating request categories, think about the phrases and words that potential customers are likely to use when creating their requests.
Requests are classified into three groups; whether products operate appropriately, their usability level, and their ability to solve customer problems and meet their expectations.
Assess your requests to determine which among these groups many requests fall. You will also need to establish your product development and Jira service desk results.
Take advantage of self-service features like user forums and knowledge bases to prevent your service desk from getting overwhelmed by simple requests.
Structure request groups to extract user requests, their expectations, and the results.
Finally
If you want your teams to know how to use Jira effectively, then implementing it in your organization would be ideal. Not only does it facilitate and improve collaboration among staff but it eases problem-solving which improves customer experience.