If you're like most companies, you know the benefits of a service or help desk and may wonder which solution is best for you. At ITarian, we provide both options because our product can work as both a Helpdesk and Service Desk, making it easier to:
Be technically focused
Be process focused
Provide customer satisfaction
Agents are more productive
Lower costs
Technical Vs. Process Focused
A Helpdesk is focused more on the technical nature and can help with problems that are happening right now. Immediate responses require employees to be trained in the technology to do their job and fix the problem. They should be focused on providing first-contact resolution when possible. Our service desk product can help with this aspect because customers and agents can open tickets. Administrators can set rules for priority, so you know which ones are most critical right now.
The ServiceDesk is focused more on processes and is a SPOC (single point of contact) between the IT department and everyone else associated with the company. They are there to minimize costs by monitoring trends, managing processes and getting the right people to do the job. Our product can help on this end, as well, because you can generate reports and our product is(cost savings for the company).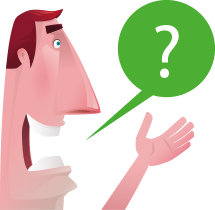 Benefits
The benefits of using an integrated Help and service desk solution are that you'll have lower costs, be more productive and keep clients happy. Our automated notifications can let customers know the ticket has been received and when it may be fixed. You can create others, as well. Agents aren't focused on every small problem because there's a self-help option with our knowledge database, which can include FAQs and documents. Contact us today to learn more.