Help desks are there to assist clients with problems, such as troubleshooting network connections, installing computer systems, resetting passwords and the like. They can also be used to help with online trading and banking, troubleshooting video and audio problems and so much more. It is important that companies of all sizes consider having a centralized service desk located on the premises and at ITarian, we can help. Our freeware is available to anyone, MSPs included, and can help with:
Customer satisfaction
Improvements in proficiency
Making things more efficient
Free Service Desk: Helping Companies, Customers, Agents
We understand that companies have to keep employees and customers satisfied throughout the entire process. When working, you need to be considerate of others and promote better morale. When dealing with clients, you have to give them what they want and need, without costing too much of your revenue. Our freeware service desk can help you improve satisfaction everywhere.
Customers will have many ways of helping themselves with our knowledge base filled with FAQs and answers. You can even add different questions/answers to the list to fit your company's objectives. For example, cable companies may want to include options for fixing the sound on a television but IT departments in companies may focus more on resetting passwords, installing software and removing software.
Agents will be more satisfied because they'll have an organized way of dealing with tickets and won't be bothered with easy tasks that can be done by the customer.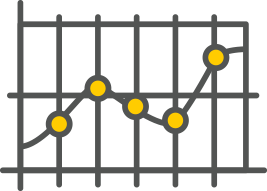 Improvement
Instead of making customers call in for every little problem, they'll be able to check the FAQs first and can submit a ticket. With our service desk freeware, they'll get an automated response that the ticket was received/opened, and you can also send other notifications automatically. Contact us today to learn more.