If you're like many owners, you understand that a service desk is necessary, but may not know what to look for in a product. At ITarian, we strive to provide excellent software to everyone who needs it, and many of our products are free. However, you may be interested in finding out which features you should be considering, since they vary widely.
What is Service Desk Software?
Service Desk software is supposed to be a support center that can be web-based, to help streamline inquiry management and other processes. A good program will be able to help the novice move through the system, but be easy enough to understand by intermediates and those proficient with these systems.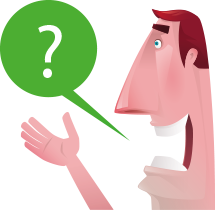 Features of Service Desk
Flexible reporting options

Prioritizing requests and inquiries

Knowledge base that's built-in (FAQs)
The software you choose should also let customers create tickets themselves and allow them to track their open tickets. Many people don't want to "waste" time talking on the phone, which makes this process a little easier. Our product also comes with a user-friendly interface that can be opened from any computer that has Internet or intranet connections. You'll also get seamless integration into current environments, so you don't have to worry about reorganizing the infrastructure to accommodate our service desk product. We also provide support if you have trouble setting things up or need more help.
Benefits
The benefits of service desk software include:
Solving more problems
Solving problems faster
Boosting productivity
You'll be able to resolve problems faster because you've got an organized system that tells you what needs to be done and when (prioritizing). Our product can do that and can help you assist more customers, which boosts productivity. contact ustoday to learn more.