What is a Ticketing System?
A ticketing system is a software platform designed to manage and track customer support requests. It streamlines the process of resolving customer issues, making it easier for businesses to provide fast and effective support. With a ticketing system, customers can submit support requests through multiple channels, including email, phone, or a web portal. The requests are then organized and prioritized, allowing support teams to respond quickly and efficiently.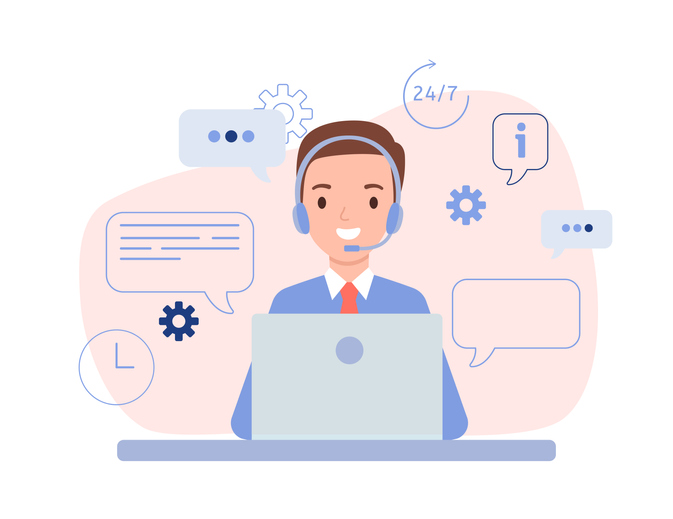 Benefits of using a Ticketing System
Improved efficiency: A ticketing system automates and streamlines the support process, reducing response times and improving overall customer satisfaction.
Increased visibility: With all support requests in one place, it's easy to track progress and prioritize the most pressing issues.
Better organization: A ticketing system organizes customer requests into tickets, making it easier to manage and resolve customer issues.
Enhanced collaboration: A ticketing system makes it easy for support teams to collaborate and share information, improving resolution times.
Detailed reporting: A ticketing system provides detailed reports on customer support requests, making it easier to identify trends and improve the support process.
Ticketing System Lifecycle Stages
A ticket passes through multiple stages from the time it was created to the time it gets resolved. The entire journey of this ticket is known as a Ticket's Lifecycle. Here are the stages of the ticket's life:
New - Ticket is generated.
Open - The support agent will look into the ticket and perform the required action. For example, the agent will assign the ticket to another operator.
In-progress - The agent will resolve the issue raised.
Solved - The issue has been resolved.
Closed - The ticket is closed after the customer has been updated and all actions are completed.
Ticketing System Types
There are different types of ticketing management systems that support incident management. Here are the two of them:
Basic Help Desk Ticketing
This includes basic help desk Ticketing System features and a streamlined customer support workflow. It enables customers or users to access the help desk, request a service, or report an incident. IT support agents can contact the customer and help them resolve the tracking issue. This software doesn't always have extra features like self-service, knowledge base support, or live chat.
IT Service Desk Software
The Service desk follows the ITIL framework, which focuses on providing IT services and support for users. This software includes a more robust and customizable set of features such as knowledge base access, live chat capabilities, data capture and analysis, real-time reporting, omnichannel support capabilities, and workflow automation.
What are common Ticketing Systems?
Some of the most commonly used ticketing systems include:
ITarian: A cloud-based ticketing system that automates ticket management and takes care of SLAs. Tickets are tracked, addressed, and reassigned to certain departments/organizations.
Zendesk: A cloud-based customer service platform that offers both a ticketing system and live chat support.
Freshdesk: A cloud-based customer support software that includes a ticketing system and knowledge base.
Jira Service Desk: A service management tool developed by Atlassian, designed to help teams manage requests and incidents efficiently.
Kayako: A customer service platform that provides a ticketing system, live chat, and call center capabilities.
Helpshift: A customer support platform that offers a ticketing system, in-app support, and knowledge base features.
Salesforce Service Cloud: A customer service platform that includes a ticketing system, as well as tools for case management and reporting.