All companies, whether big or small, should use a help or service desk. Most of these businesses don't realize the benefits, and at ITarian, we want to make it clear. Benefits can include:
Improved customer services
Faster response times
Lower costs
We understand that it can sometimes be confusing, especially when there are so many service desk tools on the market. However, we have broken it down into three primary advantages and can explain each one in detail to help you make the transition smoothly.
Customers
When users contact the support center in the organization, whether it be a call center or Helpdesk, what do they get? Do they have to go through an automated telephone system and push a lot of buttons before reaching a person? Could they use helpful tutorials and solve the problem on their own? Does someone drop everything to help? In most cases, IT personnel are busy with problems within the whole organization and may be pressed for time. Smaller problems may be ignored altogether, causing tension between departments or customers. Our product can:
Offer self-help options and FAQs to make things simpler
Include an easy-to-use ticketing system that lets customers create the ticket
Prioritize tickets based on importance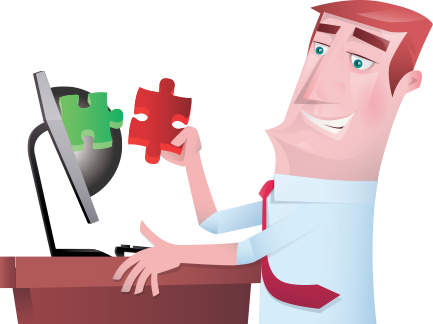 Responses
Customers or employees who use the IT department or need them want to be responded to promptly. We provide automated notifications and alerts, which can be set up to relay messages, such as "Your ticket has been received," and "Someone will contact you in [insert timeframe here]." These options can make it easier to respond to clients and let them know you're doing something.
Costs
Because you'll have happier customers/employees and faster response times with our service desk, people will be more productive which could mean gaining more sales and lowering costs. Contact us today for more information.