Most companies don't think they need a Service or Help Desk, even when their IT department says it is necessary. Part of the problem is that CEOs and others don't know what it can do or why it's necessary. However, the other part of the problem is that budgets rarely allow for new software and have to be approved by everyone first.
At ITarian, we understand the difficulties you face in getting a service desk up and running. That's why we have created our product, which can help others find solutions to their problems. We offer:
Professional products
Automation to help manage requests and work orders
Delivery of higher-quality standards
Full visibility through our ticket process
We also allow administrators to set business hours, manage ticket priorities and SLAs. Our product provides automated notifications and alerts, so you know which customers need help first and which ones can wait.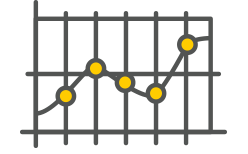 What We Do
While every company has various service desk solutions available to them, whether through Internet software or building their own, we are a little different than others. Our product is comparable and similar to many others on the market, but ours is free. This doesn't mean you'll see a little asterisk and a notation about trials. We offer a completely product that can be used by any entrepreneur. Whether you're a retail store, MSP or fix computers for a living, we can help you.
What We Do
Many times, companies provide their product and then ignore requests for help. We offer technical support 24/7, so if you ever have a problem with any of our products, you can contact us via email, even for our Service Desk option. Contact us today to learn more.