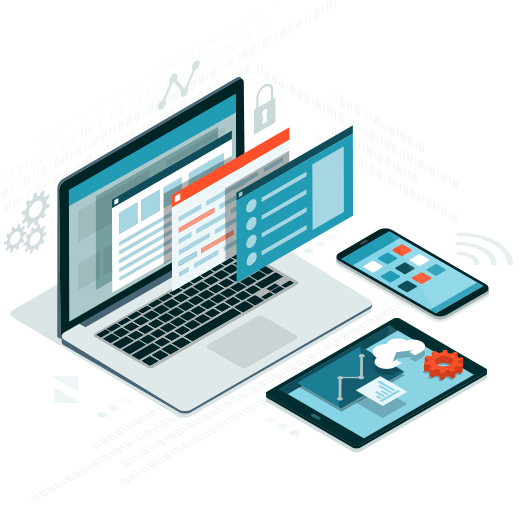 What is IT Service Desk?
Service desk provides a unified point of contact between an organization and its employees, business partners, and customers. Basically, it is a communications center. The purpose of using a service desk is to ensure that the users get relevant help in a timely manner.
Generally, service desks are used to manage both service and incident requests. An incident could be an unanticipated interruption in service availability or quality, whereas a service request is related to the required help to complete a routine task.
Why Service Desk and Ticketing is needed?
When you manage complex IT environments, something will always go wrong. And whether it's a system issue or user error, you need to be able to track what the problem is, who reported it, what SLA is in place, and what progress has been made toward resolution. If you solve the problem but the process is painful for the user, you've added a customer service issue to the technical problem.
Why ITarian Service Desk and Ticketing?
Automate ticket management to facilitate service requests, SLAs, and ticket prioritization
Create, assign, track, manage, and integrate tickets for any number of custom issues
Implement strong and effective workflows for both internal and customer-facing support departments
Service Desk Vs Help Desk
There is some confusion around the concept that a service desk is different from a help desk. Sometimes the terms are used interchangeably, and in most cases - they are completely separate.
Service desks focus on the corporate strategy and is a single point of contact between IT management and its users. Help desk focuses more on the end-user needs, such as your customers and employees, or your clients if you're a managed service provider (MSP). They provide incident management to ensure that a customer's problems are resolved quickly and efficiently.
How IT Ticketing System Works?
IT ticketing system's main purpose is to enable people visiting a website to report their issues. It could be anything from site navigation, products or services, and it could also be used by employees, customers, clients or business partners. The user simply clicks a button to access the site's help desk and creates a ticket. The ticket system is the best option to deal with customer questions or reported issues.
Key Benefits & Capabilities of IT Service Desk
Anytime, anywhere access
The cloud-based solution lets you collect tickets from a variety of sources—including phone, web portal, email, or automatically from endpoint monitors—and even lets you access account tickets from a mobile app.
Effective communications
Ensure that customers get the information they need throughout the resolution process with customized greetings, automated emails and updates, and scripted responses.
Efficient workflows
Prioritize, handle, and escalate (when necessary) requests effectively with configurable ticket categories, automatic ticket routing, SLA tracking, and escalation procedures.
Visibility and reporting
Online, easy-to-use dashboards and comprehensive tracking and reporting give you a view into service requests.
Shared expertise
Integrated knowledge base helps your team avoid "reinventing the wheel" by documenting known issues and their resolutions.
User experience
Branded customer portal builds consistency and confidence in the support process.